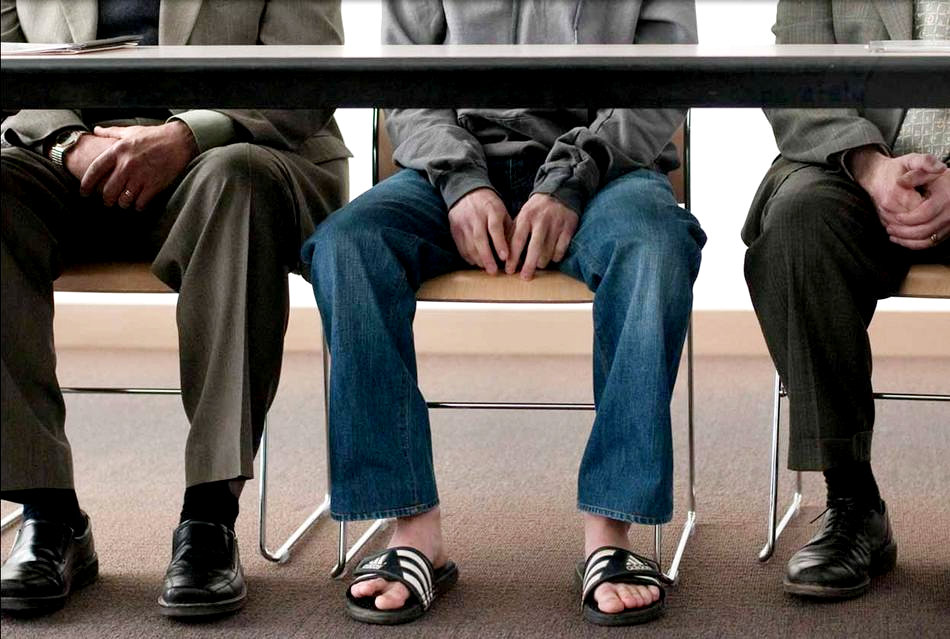 The story of Facebook, as we are being led to believe it, is very one-sided: A tale of horny guys who just want to get the approval of the girls and popularity of the cool kids, that and theft, betrayal and stupidity.
The film is based on the book Accidental Billionaires, in which author Ben Mezrich tells the story of Facebook according to Eduardo Saverin. There are a number of small details which seem to have been exaggerated, or which no known truths are known; whether or not Mark Zuckerberg had a girlfriend at the time of Facebook's conception and initial launch, the embellishment of the Final Clubs, and the class divide at Harvard, the details of FaceMash.com (in it's similarity to "HotOrNot.com" it did include pictures of guys as well as girls), how Sean Parker happened upon Facebook, as well as the dramatic confrontation between Safron, Parker and Zuckerberg in the Facebook offices towards the end.
In his own words Aaron Sorkin has said, "I don't want my fidelity to be to the truth; I want it to be to storytelling." Let's ignore then the fact that Sorkin has also said, "[a]ttention to truth and attention to detail were incredibly important." Apparently.
Either way, this is the truth according to Ben Mezrich (or at least according to his sources) yet in an interview with Conspiracy Worldwide Radio he says he doesn't believe that Zuckerberg stole the idea, however, he did continue to tell the story story, by writing it as a "thriller, that is enjoyable and entertaining".
Was Eduardo Mark's only friend? In reality, apparently not.
The film makes Mark out to be an asshole, or at least that he tries to be one. We're led to believe that it was as a result of jealousy that of getting into a Final Club that he cuts Eduardo out of the business, but it seems that Eduardo made many of his own mistakes and may well have broken down the relationship himself; putting ads for his own startup on the site without permission, and his refusal to join the rest of the team in California and provide funding. He was also not the sole contributor of funds, indeed Mark provided a small sum of his own in the beginning. In an online conversation to co-founder Dustin Moskovitz, Zuckerberg said "I maintain that he fucked himself… He was supposed to set up the company, get funding, and make a business model. He failed at all three…"
But this isn't part of the story.
Neither Mezrich nor anyone involved in the production of the film heard any testimony from Zuckerberg or anyone else at Facebook. The facts of the various lawsuits were acquired of the from legal documents, all else is down to "creative license".
But does any of this matter? Yes. I completely agree with Jeff Jarvis in when he said in a blog post, "It's not a documentary, so it's ok to make shit up. An odd defense. Sorkin et al don't put a caveat up at the start of the film. They make a movie about a man named Mark Zuckerberg starting a service called Facebook. They didn't film it at Schmarvard."
What struck me, however, was the sense of motivation I was left with when I walked from the cinema, to a) not be an asshole, and b) create something. I thrive on films which motivate me and this was one. The idea that talent outweighs all other, finding it, honing it and indeed using it as the driving force above all else.
As Jeff Jarvis also points out, this movie isn't concerned with Mark Zuckerberg's motivations for creating a social network, and indeed for branching out beyond Harvard and other Universities: "The movie violates privacy, smears reputations, makes shit up — just what the Internet is accused of doing, right? Oh, it's entertaining, in a dark way, as much as watching the pillorying of witches used to be, I suppose."
Sorkin said in a New York Magazine interview in September that he doesn't like the Internet: "There's just too much bad information getting out there, and I have to believe that's mostly the fault of the Internet, which isn't held to any standards of accuracy". What does this say about his movie?
The truth is that this is a good movie regardless. Good cast, good acting, a gripping story and truly excellent soundtrack from Trent Reznor and Atticus Ross (especially the remix of Norwegian composer Edvard Grieg's In The Hall of the Mountain King from the 1870s).
If everyone who watches the film understands this and comes away with a positive feeling (create something, drop out of school, make billions?) all the better for it. Remember that it was Zuckerberg who created and built Facebook, not anybody else. In his own words, Mark recently said, "We build products that 500 million people see… If 5 million people see a movie, it doesn't really matter that much".
"For this is a movie about tactics, not strategy, about people doing hard things to each other. Elsewhere, that's just called business." — Jeff Jarvis