Moving to London was one of the most exciting things I've done. And still is.
Over a year later I'm still excited. To be living in one of the greatest cities in the world and be close to all that is happening. My calendar is always full and mailbox receives many newsletters of forthcoming events. On any given day I can go to events, talks and galleries. Sip craft beer and eat cupcakes and vintage American candy. Some days I do. After a 90min walk along the embankment there's often nothing better than stopping for a beer in a courtyard to read angry tweets in a new location, IPA in hand.
Of course, most of the time I'm on the cramped Central Line at 6pm and have a lot to squeeze in before bed; dinner, catch up on a few TV shows or political commentary, edit photos, and do some writing. Finding the balance is definitely difficult and takes a lot of planning. And planning is something I do well. Oh, there are so many lists.
London is very expensive.
Like, incredibly unaffordable to almost everyone. I live in a very small apartment with my girlfriend, and while this is frustrating, there is not much to be done right now. We've still got a better deal than many others for the space we have. So we make the most of our space.There are daily stories of

people being pushed out

of the city and business moving elsewhere (more on Brexit another day), and yet here I am. And enjoying it immensely. That's not to say that it isn't difficult, but it's worth it.

There's a lot going on.
One of my favourite reads is Time Out magazine, followed by Londonist.com – both help me plan my weekends and occasional weekdays. Since moving to London I have literally lived for the weekend: A lie-in until 9am, leave the house by 1pm, return by midnight. This is the aim, sometimes it works out differently. But in a city of 8.674 million it's not difficult to find something entertaining, educational or just alcohol-related.
City infrastructure is amazing
As someone who gets a mild thrill for modes of transport, there is no shortage of these in London. When there are no delays it's a wonderful experience watching the city make the city run smoothly, moving millions of people between various points, covering miles and running 24hrs a day. It's an incredible feat. I shouldn't be so surprised, it's just what happens, and it's far from perfect. But it does work, and enables so many people to live, work and play.
Time
There is just not enough time. I could talk for days about how my life has been reduced to only a few, very structured, time-slots in which so much has to get done. Very little of what I would like to get done gets done. Plans are now set in 6-month forecasts.
I like trains


Trains are still fun, despite spending 1hr 20mins each day on a cramped, hot, train surrounded by smelly people, I'm still not bored of this mode of transport. The underground is a fascinating feat of engineering and quite the adrenaline rush when it feels like it's going to come off the tracks due to violent judders and gravity-defying dips. The day I don't turn my head at a speeding passing train will be a sad one.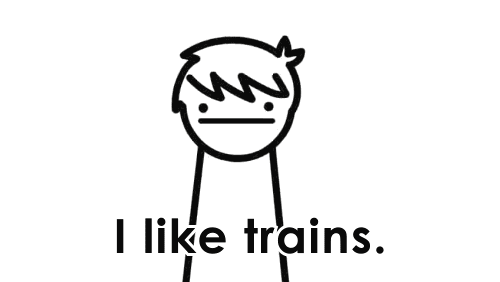 Good food and drink is everywhere.
And it's pretty it just takes work. Eating out is essential living roughly an hour from anywhere interesting. So finding the places that do good deals and special offers requires a bit of know-how and subscribing to many lists, deal-sites. The standard cluster* contains a lot of good food and

Diversity
The level of multiculturalism in london is far greater than I ever expected, with over 270 nationalities and many languages. This is such a large part of what makes London a great city with so much diversity and culture in the one place.
From the recent 2011 census 22 per cent — equivalent to just over 1.7 million people — speak a language other than English. Of these nearly 320,000 say that they cannot speak English well or at all. That figure will prompt renewed concern about the levels of integration of some overseas nationals.

The most striking revelation, however, is the scale of linguistic diversity. The Office for National Statistics, which compiled today's figures, says that overall there are 53 "main" languages in the capital spoken by at least 0.1 per cent of residents.With it this brings almost every cuisine and there are so many I've yet to try. Each neighbourhood has a variety of national dishes on-hand, and there are numerous great food markets to taste the food on offer while walking around.
 There is a lot of walking to be done
It took me a very long time to learn that how to get anywhere in the city without looking at my favourite app (Citymapper) or Tube map. But I can now tell you that Shoreditch, leads to Liverpool Street which leads to the City of London and St Paul's Cathedral, which leads to South Bank and the Globe Theatre, then back across the river for Covent Garden, Leicester Square and Picadilly. Then up to Soho and Oxford St and Regent St. Back down to Mayfair and Buck-Palace. Carry on West to Knightsbridge, Notting Hill, Shepherd's Bush and other places. I don't know East London too well yet, but I'm working on it.I like walking. And exploring the city.
Property is the only topic you will ever talk about
You will always find yourself in the kitchen of a party in East London talking about the cost of rent and property prices. You will stare at your conversation partner intently, listening to every breath and they will continue saying, "This is really boring, but you look interested so I'll continue."Last month houses prices were down, this month they're up.I've caught myself saying, "£1 million for this one – not bad," then immediately taking a step back and questioning my own validity. In fact, it's a regular conversation around: "How long should we live in London?" "Should we buy a house here?"Could we buy a house here?" "We'd be better off moving to Ireland" (thanks Brexit!), "Maybe Northern Ireland?" "I don't want to live in Scotland," (sorry Scotland!). This conversation normally ends with: "Well fuck this, we're never going to buy a house here, it's ridiculous!" And it is.
London is a great city and while I'm here I intend to enjoy everything it has to offer.